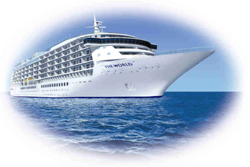 Data communication is nowadays reaching all areas of vessels with requirements for fire performance, electro-magnetic interference (EMI) and ease of installation.
We developed advanced cabling solutions with the appropriate technical behaviours that are reliable and meet needs for a considerable time into future.
The LANmark Maritime cabling systems is compliant to the appropriate standards and has been certified by several independent laboratories. A strong emphasis has been put on fire behavior and quality of transmission.